Six Tips From Heart Health Experts That Might Surprise You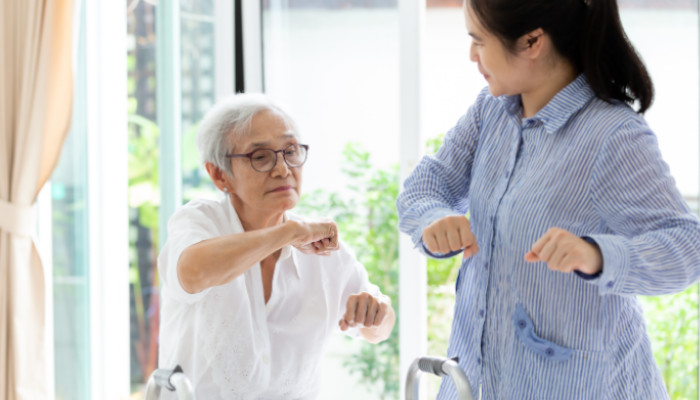 That midnight snack of processed food isn't doing your heart any good, say experts!
Most of us know that eating well, getting plenty of the right kind of exercise and controlling our weight are all important for a healthy heart. Ongoing research continues to refine our understanding of heart-friendly choices.
In November 2019, the American Heart Association's Scientific Sessions meeting was held in Philadelphia. Each year at this global event, scientists exchange information about the latest advances in cardiac health — and that includes what we know about lifestyle factors that we can control. Here are some of the more interesting findings from the 2019 meeting:
1. For heart patients, flu shots save lives — but many are skipping this easy, inexpensive precaution. Dr. Gowtham Rama Harsha Grandhi of MedStar Health in Baltimore studied the data of 15,000 people who had suffered a heart attack and found that nearly one-third of them had failed to get their annual flu shot. "People with heart disease are at higher risk of medical complications or death from the flu," said Dr. Grandhi. The complications include pneumonia, inflammation of the heart, organ failure and sepsis. Dr. Grandhi said that cardiologists, primary care doctors and other clinicians should talk to heart patients well in advance of flu season about being immunized.
2. "Convenience foods" harm the heart. A study from the Centers for Disease Control and Prevention (CDC) showed that for every increase in the percentage of calories a person consumes from ultra-processed foods, there is a corresponding decrease in overall heart health. Ultra-processed foods include soft drinks, packaged salty snacks and processed meats. Why are these foods so bad for us? For one thing, explained CDC epidemiologist Dr. Zefang Zhang, "Ultra-processed foods are often high in salt, added sugars, saturated fat and other substances associated with increasing the risk of heart disease." And it's not just what they contain, but also what they don't contain that's the problem. "Eating ultra-processed foods often displaces healthier foods that are rich in nutrients, like fruit, vegetables, whole grains and lean protein, which are strongly linked to good heart health," Dr. Zhang said.
3. Eating in the evening is less heart healthy. "So far, lifestyle approaches to prevent heart disease have focused on what we eat and how much we eat," noted Columbia University's Nour Makarem, Ph.D. Makarem wondered if it also matters what time of day we eat. To find out, she conducted a study of 112 women, which revealed that those who consumed most of their calories later than 6 p.m. were at higher risk of being overweight and having high blood pressure and blood sugar — all bad for the heart. Eating later than 8 p.m. proved to raise the risk even more. "Intentional eating that is mindful of the timing and proportion of calories in evening meals may represent a simple, modifiable behavior that can help lower heart disease risk," concluded Makarem.
4. Exercise increases the survival rate after a heart attack. Exercise is a great way to lower the risk of a heart attack — but what if a person has already suffered one? Dr. Laila Al-Shaar of the T.H. Chan School of Public Health at Harvard University studied a group of 1,500 men who had experienced a heart attack. She reported that those who exercised afterwards lowered their risk of death — even if they hadn't been very active beforehand. "Maintaining regular physical activity throughout adult life is important because it is associated with better survival, even after a heart attack," said Dr. Al-Shaar. "But it is never too late to pick up on physical activity."
5. Treating depression can improve heart health. American Heart Association (AHA) Director of Health Informatics and Analytics Dr. Yosef M. Khan presented data from 11,000 adults in the U.S. who were diagnosed with depression and found a link between the severity of a person's depression and their risk of several heart problems. According to the study, "The odds increased by 24% with each additional level increase of depression — mild, moderate, moderately severe or severe." Dr. Khan said more research is needed to better understand the cause-and-effect connection of depression and heart disease and urged that mental health and heart health should be studied together. 
6. Busting a myth about e-cigarettes. Many people erroneously believe smokers can improve their health by switching to e-cigarettes. Not so, reported Boston University's Dr. Sana Majid. E-cigarettes raise bad cholesterol and decrease blood flow to the heart. Dr. Majid said that people who switch to e-cigarettes as part of smoking cessation need to plan to kick that habit, as well! And a second study suggested that in some respects, e-cigarettes are even more unhealthful than the regular kind! "Smoking e-cigarettes is associated with coronary vascular dysfunction, and the effect might be worse than from smoking traditional cigarettes," reported Dr. Florian Rader of Cedars-Sinai Medical Center, Los Angeles.
The AHA reminds us of risk factors for heart disease that we have in our power to improve, which they call Life's Simple 7: eating well, exercising, quitting smoking, maintaining a healthy weight, and managing our blood pressure, cholesterol and blood sugar.
Home Care Can Help
Professional in-home care is a great resource to help seniors follow their doctor's heart-health recommendations. Caregivers can prepare nutritious meals, provide supervision and encouragement during exercise, coordinate medical appointments, and provide transportation to the doctor and pharmacy. In-home caregivers also bring the human touch to a senior's life, so important in fighting depression!