How to Care for Your Senior Family Members During the Holiday Season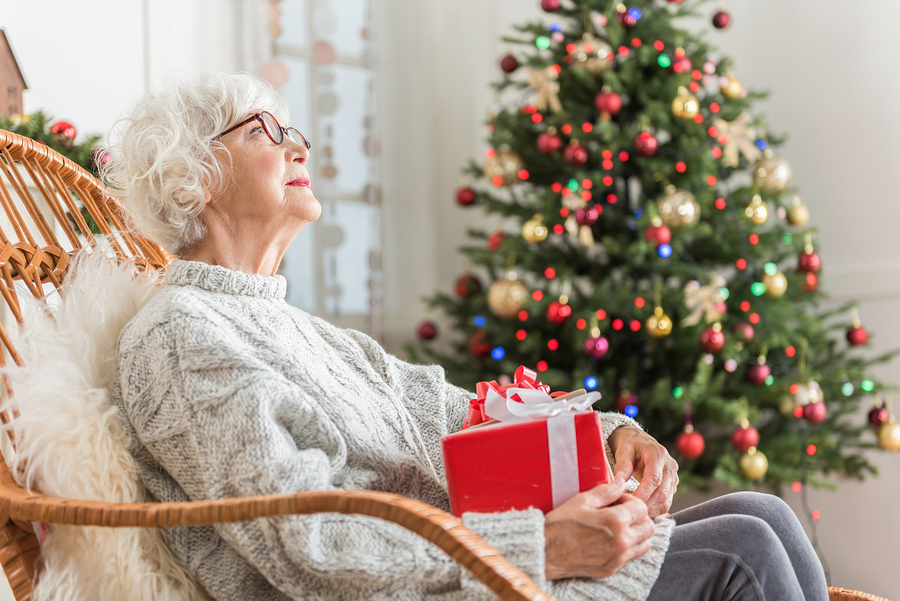 As the holiday season rolls around, COVID-19 is likely keeping seniors and their families apart. Here are some of the ways you can brighten their holiday experience.
With the holiday season right around the corner, celebrations may look a little different this year because of COVID-19 – but that doesn't mean that all festivities have to be put on hold. There are plenty of things you can do to help your seniors stay safe while still being able to carry on the traditions.
Here are some of the things you can do to make the holiday season a little brighter for your seniors.
Get in the holiday spirit
The holiday season is a time of year when you can go back to being a kid again. You get to decorate, wear cozy pajamas, binge watch festive movies, and eat an endless amount of baked goods and holiday grub.
This part of the holidays is absolutely non-negotiable. There's just something magical about getting in the holiday spirit and being filled with the joy that comes from it.
Your seniors likely won't be able to do all this themselves, and anyway, it's better to have others to share the experience with. Here are some of the things your family members can do to help you get in the holiday spirit:
Help put up decorations around the house
Watch a holiday movie or play some music
Cook or bake foods based on holiday traditions
Go for a drive to see how others have decorated
Help them communicate with other family members and friends virtually
There's a lot to be thankful for this time of year – especially loved ones. Although it might not be reasonable to spend time with each other in-person, there are still many things you can do to help your seniors feel as though they aren't missing out on all the fun.
Thanks to all the virtual forms of communication that have been especially popular this year, there are many opportunities for your seniors to communicate with family and friends face-to-face.
Whether using Zoom, FaceTime, Skype, or another form of virtual communication, seniors can join in on family holiday parties or even just catch up one-on-one.
There's nothing less lonely than spending a holiday by yourself. It's important that you're keeping them company and helping them to stay in touch with others at the same time.
Share a thoughtful gift
Everyone likes to receive thoughtful gifts. In fact, it's even one of the five love languages.
While it doesn't have to be anything big, sharing small gifts with your seniors is a very genuine way to form a stronger bond, and overall, it's just nice to receive when seniors otherwise might not be getting any.
It doesn't have to be anything extensive to show that you care. Here are a few ideas, but feel free to come up with your own. When you have a personal bond with someone, you know them best and what would make them the happiest. You can even make something by hand – those gifts always go over well.
Baked goods like cookies, cakes, breads, etc.
A sentimental note
Candle or holiday themed blanket
Decorations for the home
Plants, flowers, or other greenery
Keep up with their holiday traditions
Everyone has holiday traditions they grew up with – whether starting as a kid or even as they were raising their own families.
Having familiarity during the holidays provides comfort and support especially at a time when many seniors feel lonely and isolate.
Figure out what your seniors have done in the past and help them continue to maintain those traditions.  This might mean breaking the turkey wishbone on Thanksgiving or simply decorating the Christmas tree with ornaments and tinsel. Either way, they'll be grateful for your support and won't feel much has changed since the previous year.
Staying safe during the holidays
During the winter months, COVID-19 rates will only continue to climb, and with the general cold and flu going around also, it's important for families to follow safety protocols to ensure that both, seniors and loved ones stay safe during the holidays.
If you are feeling overwhelmed yourself and would like some help entertaining your senior family members, do not hesitate to call Caring Companions At Home @ 949-574-0750. They have lovely caregivers who would be more than willing to step in, ease your mind and take care of your seniors.